Dover Bridge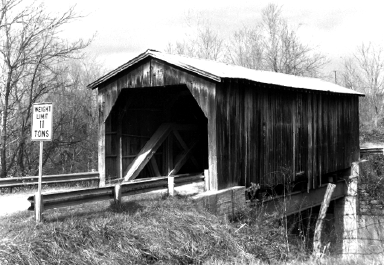 Photo courtesy of Jeff Rogers Photography. © 1996 Jeff Rogers.
Dover Bridge carries KY 3113 across Lees Creek at Dover in northwestern Mason county. Built in 1835, it is one of oldest remaining covered bridges in the state. It is 61 feet long with a double set of queenpost trusses on each side. In later years iron beams were added to reinforce the bridge.
This is one of Kentucky's remaining covered bridges.
---
SEARCH THE KENTUCKY ATLAS & GAZETTEER
---
© 2023 David C. Elbon