Keene, Kentucky

Keene is a Jessamine county town at the junction of KY 169 and KY 1267. It was founded in 1794 and named North Liberty in 1813. Keene was incorporated in 1844. The Keene post office opened in 1830.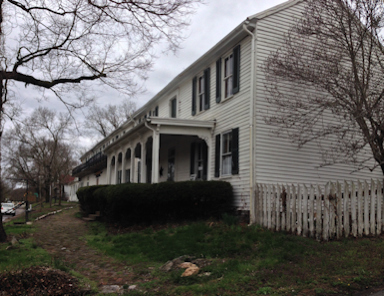 Keene was once a popular resort because of a nearby spring and supported a hotel and rail line. Many people from Lexington moved to Keene during the cholera epidemics of 1833 and 1849. The Keene Springs Hotel, which operated into the twentieth century, is on the National Register of Historic Places. The first section of the hotel was built in the 1840s and it was expanded over the years.
A few miles southwest of Keene is the Ebenezer Church, established in 1793. Originally built of logs, the current structure was completed in 1803.
---
SEARCH THE KENTUCKY ATLAS & GAZETTEER
---
© 2022 David C. Elbon