Paradise, Kentucky

Paradise was an eastern Muhlenberg county town on the Green River about 13 miles northeast of Greenville. It was settled early in the nineteenth century and was known as Stum's Landing (for Leonard Stum who owned a store and ferry there). It may have also been known as Monterey (for the town in Mexico), but was renamed Paradise for reasons that are now obscure. The site of Paradise is now occupied by a Tennessee Valley Authority electric generating plant.
Paradise was incorporated in 1856, but was later dissolved.
The Paradise post office opened in 1852 and closed in 1967. From 1856 to 1859 it operated about a mile away in Airdrie.
The first two TVA generators, powered by coal, went into operation in 1963 and a third in 1970. By 1967 TVA owned all the land in the old town and the last residents had left. The old coal-powered generators were retired in 2017 and 2020, replaced by a natural gas-powered plant that went into operation in 2017.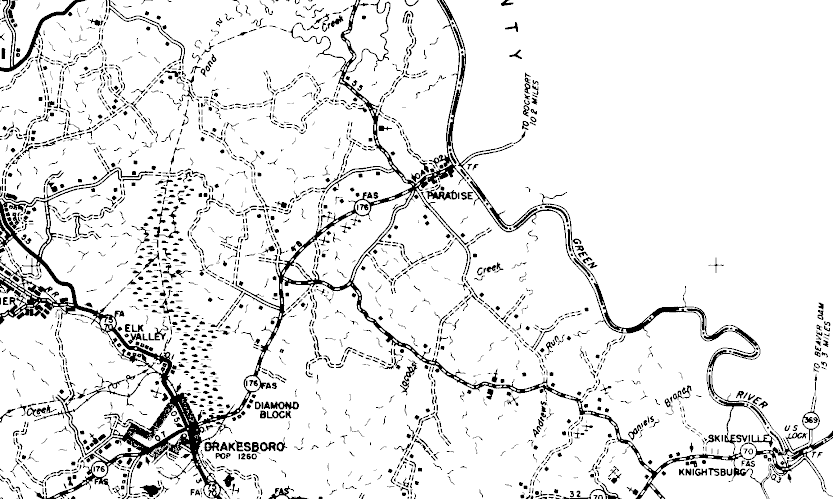 From the map Highway and Transportation, Muhlenberg County, by the Kentucky Department of Highways, 1937.
---
SEARCH THE KENTUCKY ATLAS & GAZETTEER
---
© 2023 David C. Elbon